About
Join the Lake Fayetteville Watershed Partnership and many other local community organizations and sponsors for the 2017 Lake Fayetteville Spring Cleanup on the morning of Saturday, April 8th. This Great American Cleanup Event is organized to help remove litter in the park, along the Razorback Greenway trails, around the lake, and along Hwy 265. These efforts will help beautify Lake Fayetteville and protect the water quality of the Lake. Check-in locations are the Lake Fayetteville Environmental Study Center and Lake Fayetteville Marina/Softball Complex, and a lunch will be provided to volunteers at 11:30 along with a chance to win some cool door prizes. Groups of 20+ should contact Colin Massey at 479.444.1755 or
cmassey@uaex.edu
. This year we are also partnering with the VAC's Jane Gearhart Full Circle Food Pantry to collect food or personal care item donations as part of our ServiceX2 initiative, enabling you to give back to your community twice on April 8th.
Requirement Details
It is recommended that volunteers wear older clothes, gloves, and sturdy footwear. Gloves, water, and other cleanup supplies will be provided. This is a family friendly event. Bring a reusable water bottle and a food or personal care item to donate to the Volunteer Action Center's Full Circle Food Pantry.
Perks
Lunch will begin at 11:30 at the Environmental Study Center. Verification can be provided through GivePulse or by signature from event leaders.
Parking Details
Carpooling is encouraged. Parking can fill up quickly at the Environmental Study Center. Parking is also available at the Lake Fayetteville Marina check-in site.
GivePulse
19 Positions Filled
|
14 Impacts
|
30 Hours
Wall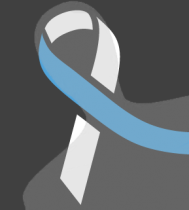 Uros Todorovic wrote on April 8th, 2017
Hey everyone! Is there someone on or near campus who could give me a ride tomorrow? Thanks. If someone can, please email me at utodorov@uark.edu