Positions
Many Remaining
Description

Want to get involved at American Heart Association? Please reach out and let us know!

Causes
Health & Medicine
GivePulse

29 Positions Filled

|

2 Impacts

|

20 Hours
Location:
8415 Wurzbach Rd,
San Antonio, TX 78229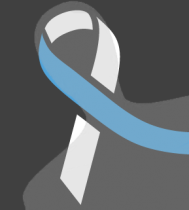 Ashlyn Williams wrote on April 18th, 2017
Hello. My name is Ashlyn Williams. I am taking a Community Health based course at UTSA, and I am required to complete 10 hours of volunteer work for a project that is due at the end of the semester. I was wondering if we could work something out for me to complete these hours. Feel free to contact me via email at ashlynwilliams31@yahoo.com anytime.

Thanks!

Courtney Whaley wrote on September 6th, 2016
Hi there! My name is Courtney Whaley and I am taking a personal health course where we are required to do 10 service hours with one organization! I was hoping I could do this project with you all if it is possible to get 10 hours done with you all? I do not need all 10 in one day, it just needs to be completed by the end of the semester in December. With that being said maybe we could work out a schedule where i can come a few days for a few hours at a time or whatever is needed! My email is courtneywhaley12@yahoo.com for you to reach me! I hope to hear from you soon :)