This has ended. If you attended, let the organizer know by recording your impact!
Positions
0 Remaining
Registration Opens
Till registration closes
Registration Closes
Any time before each shift ends or when space runs out.
Age Limit
18 and up
Description

Alzheimer's Association, Arkansas Chapter is looking for volunteers for our signature event, Walk to End Alzheimer's.

Held annually in more than 600 communities nationwide, the Alzheimer's Association Walk to End Alzheimer's® is the world's largest event to raise awareness and funds for Alzheimer's care, support and research. This inspiring event calls on participants of all ages and abilities to join the fight against the disease!

When you participate in Walk, your fundraising dollars fuel our mission, and your participation in the event helps to change the level of Alzheimer's awareness in your community. The Alzheimer's Association provides free, easy-to-use tools and staff support to help participants reach their fundraising goal. While there is no fee to register, we encourage participants to fundraise in order to contribute to the cause and raise awareness.

Social
Website Twitter Facebook Instagram
Requirements

Friendly, ability to work in fast paced environment

Perks
Free Volunteer t-shirt!
Parking Details
Please park in the parking garage that can be accessed form Water Tower Rd.
Causes
Health
Skills
Accounting Event Planning Help w/People Moving Photography Social Media
Location:

1 College Drive,

Bentonville, AR 72712
Name & Time
Description
Positions

Help us set-up for event day!
3/4

Over

Assist in greeting participants and directing them to the Check-in area.
3/3

Over

Help us grow our advocacy initiatives by getting participants to sign Advocacy petition cards to be sent to our senator!
8/8

Over

Assist in Accounting procedures for event donations collected. Training on August 30th 5:30-7pm.
0/3

Over

Apply temporary tattoos and assist in carnival games in our Kids Zone.
5/6

Over

Get the word out about our great Education Programs and Support Groups on Walk day!
2/2

Over

Assist participants in personalizing their Promise Garden flower for the opening ceremony!
4/4

Over

Help participants pose for an epic selfie! Encourage use of social media hashtag use and Snapchat Geofilters! Be the social media.

*May have a chance to contribute social media content on our page live during event
6/6

Over

Tell our participants about Trial Match - our clinical studies matching system!
4/4

Over

Help with water stations or other areas on the Walk Route
5/6

Over

Provide music for our participants along the Walk route.
0/2

Over

Create posters and cheer on the participants as they finish the Walk!
3/4

Over

Assist in cleaning up trash, breaking down tables, tents, chairs, packing U-Haul
3/8

Over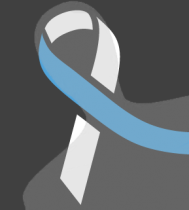 Carly Dethlefs wrote on August 17th, 2017
Hey Grace, this was a general post about the event itself. To actually register for the event, visit alz.org/arkansas/walk. If you would like to volunteer, you can sign up on the website below.

https://signup.com/client/invitation/6775657374/1939119/false#!1939119/false/false

Grace Thomas wrote on August 17th, 2017
When we register for this, are we registering to volunteer to help with any race tasks like handing out water, cleaning up the trash, check-in, etc. or are we registering to participate in the race?