This event has been cancelled.
Age Limit
16 and up
Description

Volunteers will be working on the West Ave. Construction Site. We are excited to be building our first multi-family project.




Our Construction Manager is looking for both experiences volunteers and those who want to learn new skills while giving back to the community. 

We know your time is valuable and appreciate all who come out to help build with Habitat for Humanity. Often you will be building side-by-side with our future homeowners!

Requirement Details

- Must be at least 16 years old. (under 18 must have written parental permission)
- All volunteers must wear close-toed shoes.
- Please dress appropriately for the weather. 

Parking Details
There is an empty lot just south of the work site.

Please do not park on the street.
Causes
Community Homeless & Housing Poverty & Basic Needs
GivePulse

0 Positions Filled

|

0 Impacts

|

0 Hours
Location:

351 South West Ave,

Fayetteville, AR 72701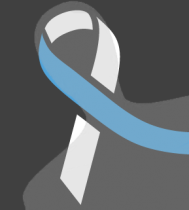 Brian Duncan wrote on April 27th, 2017
Due to the weather we are cancelling our events for this week. We are extremely sorry if this inconveniences you. If you require service hours please message me and we will find volunteer opportunities for you.