Volunteers Needed - Donations Sorting/Inventory/Gift...
Approval
Organizer will approve registrants
Age Limit
16 and up
Description

Volunteers are needed to help sort and inventory incoming donations.  During the week before Christmas, gift wrapping may be needed as well in addition to organizing donations. Great project for individuals or groups!

Requirements

Volunteers needed Mon-Fri 9am-3 pm. Call 210-838-2634 for appointment

Parking Details
Park by the counseling center. Go to front desk and check in
GivePulse

22 Positions Filled

|

12 Impacts

|

37 Hours
×
Register for "Volunteers Needed - Donations Sorting/Inventory/Gift Wrappers"
* This event can have at most 15 people per each time slot. If your time selction overlaps a period of time with that many registrants already your registration will fail.
Location:
919 Mission Road,
San Antonio, TX 78210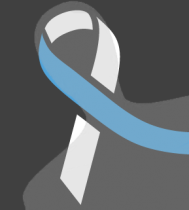 Juan Antonio Flores wrote on December 11th, 2017
I will bring my son Samuel Flores (age 19) to help as well.