This has ended. If you attended, let the organizer know by recording your impact!
Close Date
Any time before the event ends or when space runs out.
Description

Our research volunteers work with our clinical psychologist to gather and help analyze data from retrospective medical charts. Research volunteers generally serve four hours a week but have more flexibility because they are not engaged with patients.

There are many rich learning opportunities serving in our multi-disciplinary clinic, and able to tailor advanced learning opportunities to each volunteer's goals and interests.

*If you are interested in this service opportunity, or have questions contact Debby Kernan.

DO NOT REGISTER THROUGH GIVE PULSE



Causes
Community Health & Medicine
GivePulse

2 Positions Filled

|

0 Impacts

|

0 Hours
Location:

2800 N Vancouver Ave. Suite #201,

Portland, OR 97227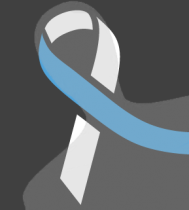 Debby Kernan wrote on April 17th, 2018
All CARES Northwest volunteer positions involve completing Legacy Health volunteer orientation requirements, a 3-hr CARES Northwest training, and a minimum volunteer service commitment of six months to one year.