Location:
1965 Old East Road NE,
Palmyra, IN 47164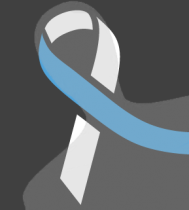 Jeffrey Minton wrote on August 22nd, 2014
Hope Music Festival Presents:
Matthew Corey 2

HMF welcomes Matthew Corey

Cardinal Ritter Foundation, Clean Socks Hope, Home of the Innocents, Midtown Commons and St. John's Presbyterian Church

Presents the Hope Music Festival and Midtown Street Fair

9/20/14—The Colordash 5k Location: Sam Peden Community Park, 3037 Grantline Road, New Albany, IN 47150. Packet pickup: 8:30 AM Dash begins at: 10:30 AM Benefits Family and Childrens Place

9/20/14—Midtown—S Ellen Jones Street Fair—Saturday September 20th begins at 11AM at the Corner of 13th & Oak St. in New Albany! Free Event includes: Family Friendly Entertainment, Food, Games and Music. Sponsored by St. John Presbyterian and Cardinal Ritter Birthplace Foundation

Music for the Soul Festival Style—Many of our main stage performers will be doing intimate coffee shop sets at Midtown Commons! Join us for some great music all day long! Midtown Commons is a place for friends, neighbors and coffee. Sponsored by Midtown Commons 1423 E Oak St. New Albany, IN 47150

Hope Music Festival—"With A Little Help From My Friends," Saturday September 20th begins at 12 Noon at Ritter Park – 13th & Oak St. Free Event includes: Nashville recording artists AWA (AsWeAre) – Rock, Doug Pinson – Country, Holly Abbott Band – Pop; Jake Parker Band – Classic Rock, Karen Spurlock – Christian; Matthew Cory – Soul/Folk; Scarlet White – Hard Rock; SHEA – Alternative; Sean T – Rap: The Lasting Hope – Christian Rock—free door prize drawings and more! Sponsored by Clean Socks Hope.