Age Limit
18 and up
Description

The Journey To Health program targets 30 refugee individuals. RDC decided to implement a comprehensive culture-sensitive health program known as the Journey To Health, in order to address the healthcare and mental health needs of the refugees resettled in Rhode Island so they can live healthy and independent lives. The Journey To Health is a preventative health promotion approach that fuses cultural orientation with basic health awareness. Participants in the program are empowered with resources and knowledge with the intention that the refugees will live healthy and independent lives, and build a safe, trusting social support network, as well as gather basic stress coping skills to minimize trauma and incidents of domestic violence.


Volunteers that support this program help with watching the kids of parents taking the class, helping the class run smoothly, observing the presenters, and occasionally offering translation support. Our Classes take place on Saturdays from 10am-12pm

PLEASE CONTACT IF INTERESTED IN VOLUNTEERING

Social
Website Twitter Facebook Instagram
Parking Details
There is a parking lot as well as street parking.
Causes
Domestic Violence, Sexual Assault Health Health & Medicine Immigrants & Refugees Mental Health Services Nutrition
Skills
Child Care Help w/People Teaching
Sustainable Development Goals
GivePulse

2 Positions Filled

|

4 Impacts

|

9 Hours
Location:
340 Lockwood Avenue,
Providence, RI 02907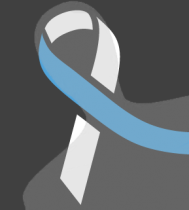 Omar Bah wrote on July 2nd, 2018
We have class this Saturday July 7th and next Saturday July 14th before we go on a couple week break before our next session. If you are interested make sure you get in contact with our staff!