Positions
Many Remaining
Age Limit
Teens & Older
Description

Texas Advocacy Project has a great outreach campaign called Handbags for Hope, started by a former victim of domestic violence. Handbags for Hope has been so successful - collecting 21,000 bags in six years!

How does it work? We ask for donations of new and gently used handbags and purses from the community. Volunteers clean and sort the bags, affix a label with Texas Advocacy Project's domestic violence hotline to the inside of each, insert pamphlets containing lifesaving information, and box them up. Then we ship them to family crisis centers and shelters throughout the state. The goal is to get the purses to the shelters in time for Mother's Day, when each child staying in the shelter can pick out a purse to give as a gift to his/her mom.

Because we are expecting several thousand donations, one person can't do it all, so we truly need your help. This is a great opportunity for families, groups, and individuals.

Please contact us if you have questions about alternate shift times.

Parking Details
Free parking at our location.
Causes
Children & Youth Crisis Support Justice & Legal Legal Services LGBT Victims' Services Women
GivePulse

12 Positions Filled

|

0 Impacts

|

0 Hours
Location:
Just off the Woodland exit,
1524 S. IH-35,
Austin, TX 78704
No shifts found. Click one of the above buttons to add you first one!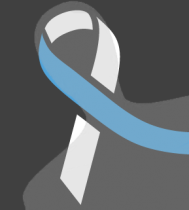 Catherine H. wrote on May 5th, 2014
Handbags for Hope is now done! Thank you SO MUCH everyone who helped out this year.
Catherine