Positions
0 Remaining
Age Limit
18 and up
Description

Work in the store to help whatever is needed that Sunday morning! Bring items to donate with you!

Before the project, please join us for a Community Gathering and Mitzvah Day Kickoff at 9 AM in the JCC Community Hall. You can bring items for any of the collection drives to the JCC at this time

GivePulse

7 Positions Filled

|

2 Impacts

|

5 Hours
Location:
310 Comal,
Austin, TX 78702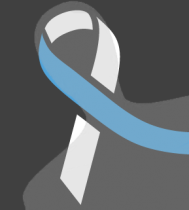 Lisa Samuels wrote on April 4th, 2014
I am so excited for this amazing opportunity to help our community! I am looking forward to meeting everyone. Thank you all for participating in this important event.

Mollie DeMeio wrote on March 24th, 2014
habitat for humanity does such great work in my hometown & my family loves the restore. I'm glad to have this opportunity here in austin! looking forward to it!
Samuel Kelner wrote on March 23rd, 2014
Honored to be part of Mitzvah Day in support of great community non-profits like Habitat For Humanity, which truly serves so many individuals and families in our communities! Hope you will join us on Sunday!