Positions
Many Remaining
Close Date
Any time before the event ends or when space runs out.
Age Limit
Family Friendly
Description

The Arc of the Capital Area and Ed Clements, of KLBJ Radio, has officially partnered to bring you the "Swinging Fore the Arc with Ed Clements" Golf Tournament. The event is scheduled to take place on Monday, May 19th, 2014 at the beautiful Onion Creek Golf Club in Austin. We are seeking volunteers to help us facilitate the event. Duties include: working registration, setting up for meals, greeting golfers, refilling coolers, running games and the raffle, and more. The proceeds will assist the Arc of the Capital Area provide services and programs to individuals and their family with intellectual and developmental disabilities.

Individuals who are comfortable driving a golf cart on the course are especially needed.

Contact Aimee Chonoski if you want to learn more about the event, or if you are interested in helping out. achonoski@arcofthecapitalarea.org /512.476.7044 x202.

Causes
Advocacy & Human Rights Community Disabled Sports & Recreation
GivePulse

2 Positions Filled

|

0 Impacts

|

0 Hours
Location:
2510 Onion Creek Parkway,
Austin, TX 78747
Shift
Start
End
Description
Positions

Day Before Set- up
Sun, May 18 2:00pm
Sun, May 18 5:00pm
Placing Signage
Unloading supplies
Stuffing Swag Bags
General Set up .
1/4

Over

Shotgun 1 shift
Mon, May 19 7:00am
Mon, May 19 11:00am
• Set-up/registration
• Greet guests
• Help facilitate and run games


0/8

Over

Shotgun 2 shift
Mon, May 19 10:30am
Mon, May 19 2:00pm
• Set-up/registration
• Greet guests
• Help facilitate and run games


0/10

Over

Wrap up Shift
Mon, May 19 1:30pm
Mon, May 19 6:00pm
• Help facilitate and run games
• Driving Carts
• Providing golfers with drinks/snacks
• Help serve dinner
• Help with awards ceremony
• Clean up



1/4

Over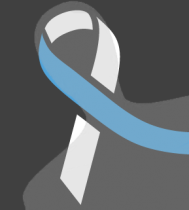 Katy Rothfelder wrote on May 14th, 2014
We're looking forward to a fun day outside on the golf course! Hope you will join us !
Katy Rothfelder wrote on May 2nd, 2014
Thank you for registering with us through give pulse! We have a total of 8 volunteers for the day, some having registered directly. If you know any one who would like to help out with this event spread the word!