Positions
0 Remaining
Close Date
12 hours before the event starts or when space runs out.
Age Limit
Teens & Older
Description

Every summer in Austin 1 in 4 children are food insecure - School breakfast and lunch are no longer available and families have to stretch their already tight budgets to make ends meet. Summer Meals offers FREE, nutritious meals at over 200 locations across the greater Austin area this summer. One of the major barriers to participation is that families simply don't know that the sites are in within walking distance in their neighborhood. Help us get the word out in target neighborhoods by doing a "block walk" to distribute door hangers with information about the Summer Meals program!

Locations will vary every week, and you will receive details when you register!

Parking Details
Locations will vary, but we will always meet at a central location (probably a Summer Meals site) to park and meet before we walk.
Causes
Children & Youth Hunger Poverty & Basic Needs
GivePulse

11 Positions Filled

|

7 Impacts

|

11 Hours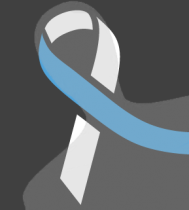 Katherine Hardgrove wrote on June 27th, 2014
Hi Volunteers!

Tomorrow morning (June 28th)at 11 we will meet at Blazier Elementary. Their free school meals program ended earlier this week. We have some custom fliers and some general program fliers to hand out in the surrounding neighborhoods. We can meet in the parking lot and divide up.
Katherine Hardgrove wrote on June 20th, 2014
We have had to cancel this weekend's block walk. We do not have the custom fliers that we need. Next weekend is a critical one - many sites are closing on the 26th and also July 3rd. We will have custom fliers with a map of nearby locations that will remain open through August. I hope many of you will be able to register for June 28th. Thanks!
Katherine Hardgrove wrote on June 13th, 2014
Hello Block Walkers!

This is a brand new event for us this summer and we appreciate our volunteers SO MUCH. June 9th was the first week of Summer Meals in Austin and over 200 sites are serving free meals daily. This weekend, June 14th, we are targeting the 78744 zip code area, specifically near Rodriguez Elementary School.

We will meet up at the school front parking lot area. The address is: 4400 Franklin Park Dr, Austin, TX 78744

There is an official Kickoff Party on Tuesday the 17th at the Elementary school, so we will have door hangers with a sticker detailing this information on it. There are also other sites nearby, and a map will be provided for you in case people inquire. We will not be door knocking, but rather distributing information. If you'd like a complete list of sites, please visit http://www.squaremeals.org/Portals/8/geomap/Mappage.htm

When we meet I will provide volunteers with a quick overview of the Summer Meals program and materials that will help answer questions should you get any.

Please bring water, wear comfortable shoes and dress for the weather. If you need directions or have to cancel, please call the coordinator.

See you Saturday!

Katie Hardgrove
512-650-5314