Positions
0 Remaining
Close Date
72 hours before the event starts or when space runs out.
Age Limit
13 and up
Description

Unfortunately, this volunteer opportunity has been cancelled because the books will not arrive until after February 7. We hope you are able to volunteer on February 19-21 to help with Feria Para Aprender!

Requirements

No Orientation or prior knowledge necessary.

Perks
Snacks and beverages will be available.
Parking Details
Free parking is available around Highland Mall.
Causes
Children & Youth Community Education Race & Ethnicity
Skills
Event Planning Photography
GivePulse

17 Positions Filled

|

0 Impacts

|

0 Hours
Location:
Primary Location - Former Men's Dillard's,
ACC Highland Mall,
6001 Airport Blvd,
Austin, TX 78752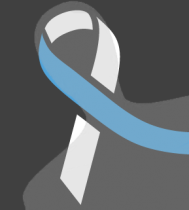 Veronica Trevino Cerna wrote on January 20th, 2015
Hi, I was wondering if I could sign up about 10 people for Texas Interdisciplinary Plan Community Outreach for the morning shift and I was wondering if there was a way to override having to do it through give pulse? I sent an email a couple of days ago, but I do not know if it was received.
Carissa Ara wrote on November 18th, 2014
Hi Hakeem,
I sent you a direct message. Feel free to contact me directly at feria_info@communitykey.org if you have any other questions.

Hakeem Opeyemi Shoola wrote on November 16th, 2014
My friends in takwendo want to register for this event. There's about 30 of us and I was wondering if there was a process that we need to go through for large groups to come volunteer.