Positions
0 Remaining
Age Limit
All Ages
Description

Donating your time as a GreenWorks volunteer will directly impact the massive problem of electronic waste (e-waste).
According to the Environment Protection Agency, 1 million recycled desktop computers can prevent the release of greenhouse gases equal to the emissions of 16,000 passenger cars annually. Goodwill is the largest non-profit computer recycling operation in Central Texas and is diverting 9 tons of e-waste from landfills each day. Austin Goodwill is a national pioneer in the Dell Reconnect recycling initiative in 2004, and since then Dell Reconnect has recycled more than 230 million pounds of end-of-life computer equipment, helping Dell toward its global goal of recycling 1 billion pounds of computer equipment by 2014.
Goodwill's mission is generating lifelong connections to work; the GreenWorks program supports this mission through the proceeds of recycled computer components. When we sell used computers or earn revenue through recycling parts, these funds are used to help Central Texans with barriers to employment become financially independent.
As a volunteer at GreenWorks you will take apart donated computers. After removing and separating internal computer components, Goodwill's trained professionals will test parts for usability and make sure that all used computers are wiped clean of any personal data. The parts that pass inspection are either resold individually in our Computer Works store or are reused to replace broken parts of newer systems. The parts that do not pass inspection are recycled. Now that you know all about GreenWorks let's partner together to be the change we want to see.

Join Us: http://www.facebook.com/groups/austingoodwillvolunteers/

• Individual, groups of 10-20, and youth volunteers are all welcome.
• No experience is needed. • We will provide all of the onsite training and tools.

More info about volunteering at Goodwill: http://www.austingoodwill.org/volunteer/volunteer.html

Requirements

This is a physical activity with mostly standing taking apart computers.

Air conditioned warehouse area.

Closed Toed Shoes
WATER BOTTLE
Gloves are provided, but you can bring there own.

Parking Details
Park in front of the Computer Works Store and meet inside of the store to sign-in.
GivePulse

2 Positions Filled

|

2 Impacts

|

3 Hours
Location:
8965 Research Blvd,
Austin, TX 78758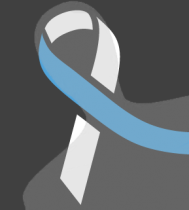 Peteria Chan wrote on September 5th, 2014
Hi, I am interested in volunteering for GreenWorks and registered, but I may not be able to make the whole time. If it okay if I came from 11 to 12?

Thanks.