Positions
0 Remaining
Description

Hello everyone! We have an exciting opportunity for you this Saturday, Sept. 22nd. Texas Cannabis Industry Association is teaming up with a group here in Dallas working on replacing Pete Sessions in TX-32. We all have our own reasons for wanting him out and it's time to come together to make a MASSIVE impact! If you are willing join us this Saturday, please click JOIN US! Please spread the word and remember to invite all your friends and family! Let's spend some productive time together positivity pushing toward a better Texas!

GivePulse

6 Positions Filled

|

4 Impacts

|

11 Hours
Location:

Downtown Garland Square,

107 N. 6th St,

Garland, TX 75040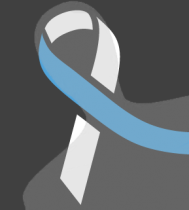 Texas Cannabis Industry Association (TCIA) wrote on September 21st, 2018
This site is new to us. We are trying to see if it is easy to use. Let us know if you have any questions, comments or concerns on this platform. We look forward to walking with you all!
Texas Cannabis Industry Association (TCIA) wrote on September 21st, 2018
Good Afternoon! We will be meeting rain or shine!