Positions
0 Remaining
Registration Opens
Registration Opened
Registration Closes
Nov 5, 2018 12:00pm or when space runs out.
Description

This is our last STRUT!

Don't miss your last chance to see the live fashion show by Laurelwood Shopping Center up close and personal! We will also have fabulous food, delicious drinks, a sensational silent auction, a wine pull where everyone is a winner, and many ways to give to the Community Legal Center.

GivePulse

36 Positions Filled

|

3 Impacts

|

54 Hours
Shift
Start
End
Address
Description
Positions

5:30pm (CT)
6:00pm (CT)

910 Vance Ave

Memphis, TN 38126

Come for a quick preview of the events of the night so you can be...

10/20

Over
Shift
Start
End
Address
Description
Positions

9:00am (CT)
11:00pm (CT)

910 Vance Ave

Memphis, TN 38126

Help organize silent auction items and prepare signage for event as well as gift envelopes.
0/2

Over

9:00am (CT)
11:00pm (CT)

910 Vance Ave

Memphis, TN 38126

Help organize and decorate bottles for wine pull.
1/1

Over
Shift
Start
End
Address
Description
Positions

9:00am (CT)
11:00pm (CT)

910 Vance Ave

Memphis, TN 38126

Help organize silent auction items and prepare signage for event as well as gift envelopes.
1/2

Over

9:00am (CT)
11:00pm (CT)

910 Vance Ave

Memphis, TN 38126

Help organize and decorate bottles for wine pull.
1/1

Over
Shift
Start
End
Address
Description
Positions

10:00am (CT)
4:00pm (CT)

pin Mercedes-Benz of Memphis 5389 Poplar Ave

Memphis, TN 38119

Help set up the silent auction, hang the giving wall, set up the wine pull,...

4/10

Over

5:30pm (CT)
8:00pm (CT)

Mercedes-Benz of Memphis 5389 Poplar Ave

Memphis, TN 38119

Assist Celebrity Bartenders by making sure they have all supplies needed throughout the event.
4/4

Over

5:30pm (CT)
8:00pm (CT)

Mercedes-Benz of Memphis 5389 Poplar Ave

Memphis, TN 3811

Help sell square of the giving wall to benefit the CLC. Use of square reader...

2/2

Over

5:30pm (CT)
8:00pm (CT)

Mercedes-Benz of Memphis 5389 Poplar Ave

Memphis, TN 38119

Assist people with silent auction sales through website. Must be tech savy! Will be required...

0/4

Over

5:30pm (CT)
7:00pm (CT)

Mercedes-Benz of Memphis 5389 Poplar Ave,

Memphis, TN 38119

Help take/check tickets sold prior to event and sell night of purchases. Must be able...

3/3

Over

5:30pm (CT)
7:00pm (CT)

910 Vance Ave

Memphis, TN 38126

Help us make our VIPS feel extra special. Insure they receive a CLC sticker so...

1/1

Over

5:30pm (CT)
8:00pm (CT)

Mercedes-Benz of Memphis 5389 Poplar Ave

Memphis, TN 38119

Help sell wine bottles at event. Use of square reader is needed. Bringing your own...

3/3

Over

8:00pm (CT)
9:30pm (CT)

Mercedes-Benz of Memphis 5389 Poplar Ave

Memphis, TN 38119

Help us make Mercedes look like it did before we got there. Assist with trash...

3/10

Over

8:00pm (CT)
9:00pm (CT)

Mercedes-Benz of Memphis 5389 Poplar Ave

Memphis, TN 38119

Help guest collect their items and insure payment has been made.
3/3

Over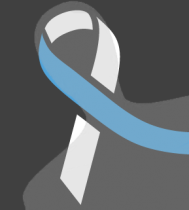 Jerri Green wrote on November 19th, 2018
THANK YOU!!

I just wanted to send a quick note to say thank you to everyone who came and helped with STRUT. You guys were amazing! We could not have had the event without you. I hope you had a good time, and you wear your CLC tee with pride. Thank you again for helping us have a very successful event!

Sincerely,
Jerri

P.S. We surpassed our fundraising goal! Good work!

Jerri Green wrote on November 7th, 2018
In case you missed training last night, please see the notes below to help things move faster at the event. PLEASE SHOW UP AT LEAST 30min-1HR BEFORE IT STARTS TO GET IN YOUR PLACE AND GET FAMILIAR WITH YOUR DUTIES! As always, THANK YOU for helping the CLC!

WHEN: This Thursday, November 15, 2018. The event begins at 6:00 PM. Volunteer
assignments are below based on your availability within that chunk of time. I will update you if
there are any changes. If for some reason you cannot make it, please send me a quick
email/text or call to let me know: 901-282-7803 OR llester@bpjlaw.com
WHERE: Mercedes-Benz of Memphis, 5389 Poplar Avenue, in East Memphis
WHAT: For those of you working the registration, the wine pull, or the giving wall, most of
your duties will involve accepting payment via square reader. You should download the Point
of Sale app in advance of the event. This does require that you use your personal phone and
have a fairly decent connection. The app is available for both iOS and Android phones. Please let
me know if you are unable to do this and we will change your assignment. You do not have to
use the square card reader. You may enter the number manually and proceed to check out.

Registration-There should be four lines: 1 VIP and 2 lines divided alphabetically by last
name/company name, and 1 line for ticket purchases. Two people will man the VIP Welcome,
two people will handle entry for those who have purchased tickets online and one person will
handle ticket sales.
Silent auction volunteers should get comfortable with the 32auction app. You can do this by
visiting: https://www.32auctions.com/strut2018. Navigating the site is pretty straight forward.
You should be familiar enough to assist guests when needed. There will be signs posted with
instructions on navigating the auction. Additionally, one person will have an iPad to assist those
who are unable to bid with their phones. Once the auction is closed, you should be available to
assist successful bidders by verifying their win, helping them pay if they have not done so, and
retrieving for them the items they have won. We are advising people to register with their credit
cards at the beginning of the auction to streamline checkout at the end.

IMPORTANT INFORMATION:
 Where comfortable shoes!
 Be prepared to do a lot of standing and walking.
 Please let us know if you cannot stand for long periods of time and we will try to change
your volunteer assignment.

 Please let us know if you have to leave early
 Be familiar with and ready to spread the gospel of the CLC!!!

Jerri Green wrote on October 30th, 2018
Hi all -
Thank you so much for signing up to help the CLC! If you could do me a quick favor - PLEASE EMAIL ME AT jerrig@clcmemphis.org and let me know (1) if you will be able to attend the volunteer training session 11/6 at 5:30pm and (2) your tee shirt size. Thanks again!