Positions
0 Remaining
Registration Opens
Nov 26, 2018 6:00pm
Age Limit
All Ages
Description

Our off-the-leash dog park is known as Gaston Green. It's a popular spot for our four-legged friends and it could use some care. We'll be spreading mulch around the trees and walk ways to keep Gaston Green, well um, green!

Meet us at Gaston Green which is located along Shoal Creek Blvd off of N. Lamar Blvd. Parking is available along Shoal Creek Blvd shown on the map below. You'll see our volunteer table and tools ready for you here:





Fun fact: Did you know it can take over

500 years

to form an inch of topsoil? When you mulch, you are adding organic material to the earth's surface and helping rebuild soils that sustain our trees and parks. So thanks again for giving your time to the park this holiday season!





Requirement Details

Please wear close-toed shoes and long pants to protect you from exposure to poison ivy.

Please reduce your use of plastics and bring a reusable water bottle!

Perks
Water and Snacks will be provided. Please reduce your use of plastics and bring a reusable water bottle!
Parking Details
Meet us at Gaston Green which is located along Shoal Creek Blvd off of N. Lamar Blvd. Parking is available along Shoal Creek Blvd shown on the map attached.
Causes
Civic Engagement Conservation Environment Environmental Education
Sustainable Development Goals
GivePulse

3 Positions Filled

|

2 Impacts

|

6 Hours
Location:

Meet us at Gaston Green which is located along Shoal Creek Blvd off of N. Lamar Blvd. Parking is available along Shoal Creek Blvd shown on the map attached.,

Gaston Green off of Shoal Creek Blvd and N. Lamar Blvd,

Austin, TX 78703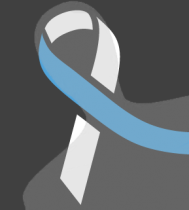 Ixchel Granada wrote on December 15th, 2018
We only have 3 volunteers signed up for this event. We will keep the event short and sweet unless we have an unexpected additional turnout. Address is: 2609 Shoal Creek Blvd. Hope to see you all tomorrow!

Chuck Wimbrow wrote on December 7th, 2018
A link to the actual Google map would work much better.