Positions
0 Remaining
Shared With
University of Texas Campus Environmental Center
Description

UT's Concho Community garden welcomes all helping hands to our first workday of the Spring! The garden is definitely ready for some TLC after our winter break. We are currently undergoing a renovation, (we are building 36 new raised bed plots!) so this weekend we will need help leveling out the ground, weeding, and doing some beautification projects.

Concho Garden's volunteer workdays this semester: Tuesdays from 5-7pm & Sundays from 9:30 - 12:30pm.

NEW: Garden Club meetings @ 9am on Sundays before the workdays. Learn more about gardening, connect to nature through real food, and find your green thumb! Throughout the semester, we will be hosting different activities during the club meetings such as garden art projects, composting lessons, and how to grow food seasonally. This Sunday, we are hosting a Spring Harvest - there are a ton of veggie babies ready to be harvested! Come and check out what we're growin' and take home the freshest produce money can't buy. If you want to get your hands real dirty, stick around for the workday!

See you out there :)

Check us out on Facebook for news updates and happenings!: https://www.facebook.com/utconchocg?ref=tn_tnmn

Requirements

Please bring water & closed-toed shoes

Perks
Free veggies & sunshine (hopefully)
Causes
Community Environment
Skills
Planting and Gardening
GivePulse

12 Positions Filled

|

7 Impacts

|

19 Hours
Location:
2108 Concho St.,
Austin, TX 78722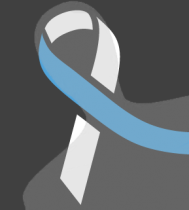 Lily Nguyen wrote on January 31st, 2015
Hi everyone! The forecast looks like it may be rainy tomorrow morning, so lookout for any weather updates from us either here or Facebook! We will plan on still having the workday if it isn't too bad - we've got a tent and a fun art project to do. Thanks a bunch.