This event has been cancelled.
Approval
Organizer will approve registrants
Description

Volunteering at EASC will give you the opportunity to get to know seniors in the Easton area community and reach out to them on a personal level. You will find yourself playing cards, ping pong, Wii (yes, we have a Wii), and other games with them, participating in fitness sessions, book club, and any other events and programs you would like to get them involved in. Our goal is to make their day special, so your creativity and dedication will make this happen! Although you will be engaging and helping them with physical activities, it is really the conversations, thoughts, and knowledge that you will share with one another that will both change and impact both you and your seniors. Nothing is more memorable and life changing that the feeling of a good heart-to-heart and getting to know someone on a deeper level. This volunteering experience will give you the opportunity to do that with people you will probably not come across otherwise, so I encourage you all to join!

Requirements

To be willing to dedicate at least an hour a week to EASC and have fun bonding with all of the lovely seniors at the center.

Perks
You will be able to form lasting and meaningful relationships with both the seniors, the community partner Debbie (who is a character and such a great person), and your fellow volunteers. There is nothing more valuable than meaningful connections and bonds with people, and this is definitely the place to form them!
Causes
Community Seniors
GivePulse

0 Positions Filled

|

54 Impacts

|

109 Hours
Location:
(across from Metzgar Fields),
3201 Sullivan Trail,
Easton, PA 18042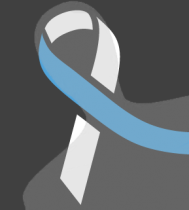 Cameron Darkes-Burkey wrote on March 3rd, 2015
Hey, is anyone planning or willing to go tomorrow from 10:30 until 12:15? or anytime in the middle of that?