Welcome to our page! If you have any questions, feel free to email us at gc.cupidsclub@gmail.com.
About
Classification
Animals
Description

C.A.T.S (Collegiate Animal Therapy Society) at Georgia College is a registered student organization. We work with local therapy animals to provide stress management events for GC students, and we volunteer at the Animal Rescue Foundation (

ARF

). Check out the Events tab to see what we have coming up!

---

We meet every other Thursday at 6:30 in the GIVE Center. Meetings are open to all Georgia College students, faculty, and staff, so feel free to check us out, and bring a friend too! Our meetings are pet-friendly, so if you have a furry friend who wants to check out C.A.T.S, they're welcome so long as they are well-behaved and potty trained. 

---

To contact us, email us at

gc.animaltherapy@gmail.com

or

message

us on Facebook.

Website
facebook
Causes
Animals
GivePulse

230 People

|

996 Impacts

|

40,771 Economic Impact

|

1,808 Hours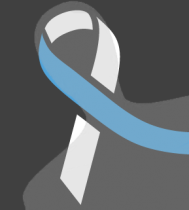 Samantha Haisten wrote on September 1st, 2016
We have an interest meeting next Thursday, September 8, at 6:30 pm in the GIVE Center! We can't wait to see everyone there!