About
| | |
| --- | --- |
| Description | Vaya Volunteers and Experience Exchange is a volunteer/travel organization that is located in Matagalpa, Nicaragua, Central America. We offer cheap travel abroad packages that combine vacation with a meaningful volunteering opportunity and cultural exchange. You can work within a community teaching English and have the adventure of a lifetime! Vision of VAYA: We envision a community where all children have access to English as a second language in order to maximize their potential and opportunities in life; furthering their education, obtaining jobs and increasing their ability to travel. Furthermore, with the increased use of English, tourism in Matagalpa will become a major industry that provides jobs and improves the economy. Mission of VAYA: The mission of VAYA has two components that aim to enrich the lives of both our volunteers and the people of Matagalpa. Our goal is to increase the English proficiency level of the community thereby increasing opportunities for higher education and/or to be successful in local businesses, especially those connected to tourism. Our goal for the volunteers is to create global citizens who understand the value of learning from experiences and share a mutual respect and understanding for another culture and way of life. |
| Causes | Children & Youth Community Education & Literacy |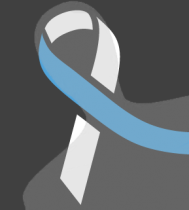 Aubree Christian wrote on April 19th, 2016
Our Spring Volunteer Programs were a huge success! The children had so much fun and learned an amazing amount in just two months! We are now preparing for our Summer Volunteer Program that will last from May 17th to August 17th. We encourage our volunteers to stay two to three weeks to really optimize their time in Nicaragua. Please contact us for more information about our all inclusive trips! Happy Travels!

Aubree Christian wrote on February 9th, 2016
Spring Break is right around the corner for the U.S. but here is Nicaragua the children have just gone back to school this week and are all fresh and excited to learn new things!!! We are excited to get started with our Spring English Kid's Classes. We're looking for 5 more volunteers for the month of March to join us in teaching these classes! We look forward to hearing from you!