IT'S MY PARK DAY VOLUNTEER REGISTRATION IS NOW OPEN!
CLICK HERE TO VIEW OPEN PROJECTS.
Welcome to Austin Parks Foundation's volunteer registration site. You'll need to make a givepulse account (in the top right corner) in order to register for any of the events below. Don't worry it won't take more than a couple of minutes. Once you're signed up for givepulse, choose any of the open events below and you'll be registered to volunteer in no time!
About
Description

Our mission is to connect people to resources and partnerships to develop and improve parks in and around Austin. We

 focus on volunteerism, park activation programming and public-private partnerships like the Adopt-A-Park program and some special capital projects.

Website
website facebook twitter
Causes
Board Development Community Environment
GivePulse

8,842 People

|

2,507 Impacts

|

8,138 Hours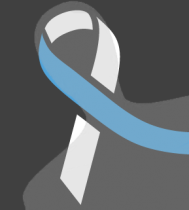 Mary Chimelak wrote on October 20th, 2016
Is there a place for me to search to find a specific name of the park that I want to volunteer? That way I don't have to scroll down. I'm looking for Mary Moore Searight Park.

Thanks
Richard Maness wrote on November 23rd, 2015
Saturday, November 28, 2015 - 9:00am to 11:00am




Volunteers will help with light trail maintenance, native grass seeding, native tree planting, woody invasive management, and litter abatement along Williamson Creek in south Austin. Additionally, volunteers will work to help maintain the grow zone area, which is managed by the COA Watershed Protection Department. Please dress appropriately, and bring a personal water bottle. Children 13 and under must be accompanied by an adult at all times.


Location


607/701 Battle Bend Blvd

Austin, TX.
Richard Maness
richardamaness@yahoo.com
512-913-4781