About
Description

The Festival Beach Community Garden is 2-acres of property at the corner of Waller and Clermont Streets in East Austin, divided into affordable garden plots and community spaces. Since opening in April 2010, our garden has grown to include more than 80 gardeners growing a variety of fruits, vegetables, flowers and plants. The site provides communal tools, irrigation and a space for educational and community events. Our planning committees are volunteer-driven, made up of gardeners and community members.

Social
Website Facebook Twitter
Causes
Community Environment
GivePulse

316 People

|

115 Impacts

|

491 Hours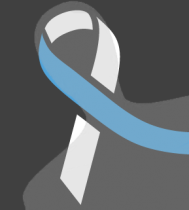 Katie Falgoust wrote on February 24th, 2017
Join the garden for It's My Park Day on March 4th from 9 am to 12 pm. Register on GivePulse (Austin Parks Foundation - It's My Park Day- Festival Beach Community Garden). We'll be mulching trees, working on path maintenance, and removing invasives.

Paul Drown wrote on October 7th, 2013
This Saturday, October 12, we are having a workday. We have several projects for the communal garden, orchard and compost area. 9 am-12 pm. Let me know if you are interested!